Quality coverage delivered world-wide
Deliver more engaging viewing experience to your audiences globally and on any viewing platform with curated networks and solutions. Whatever your specific needs, our expert team can help you get the right blend of networks, technology and specialised services to reach and delight global sports fans.
Request a call back
Ensure low-latency content delivery and a better viewing experience with an expert assessment before the event.
Connect multiple sites with our agile media networking solutions.
Network diversity and resiliency
Reduce the risk of interrupted coverage with a network that avoids the natural disaster-prone areas.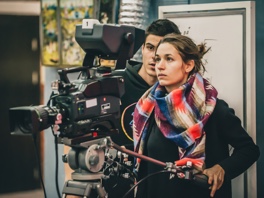 Simplify your event operations
Focus on your coverage as we design, deliver, and operate the live contribution media network.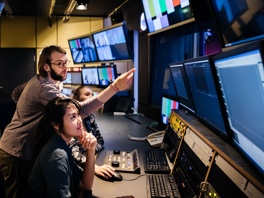 Adapt to dynamic events
Our globally deployed broadcast operations team can be with you onsite throughout the event to help you adapt to any challenges.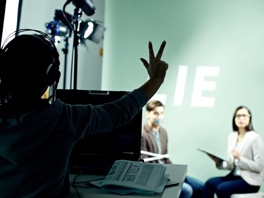 Deliver content confidently
We make it easy for you to deliver engaging, high-quality content to global audiences on any platform by combining traditional technology with the latest in IP systems.
news being streamed onto a tablet device
Proven capabilities
As the chosen partner of the world's leading broadcasters, Telstra Broadcast Operations delivers millions of hours of content a year to viewers all over the world.
Broadcast tower in middle of city
Broadcast expertise
Telstra Broadcast Services brings to our customers a dedicated team of media industry professionals, high performance media networks, online video and cloud platforms, satellite services, and 24/7 bookings, operations and engineering support.
Two people sitting at computers with lightbulb going off between them
Technology investment to lead strategic innovation
Benefit from our ongoing strategic investment in our networks and technology, which has seen us integrate SDN capabilities throughout our global network.
Request a call back
Register your interest and one of our solution experts will call you back.
Register here