Calling from the cloud is here. This is what next level collaboration looks like.
Collaboration thrives in simplicity.
That's why Telstra and Microsoft have come together to simply bring the best of both worlds into one single place.
An Australian first, Telstra Calling for Office 365 combines two traditionally separate tools – phone calling, and Microsoft Office 365 cloud apps. Now most of what you need to collaborate or connect with other people is all in one place. The solution offers Voice as a Service (VaaS) directly out of the Microsoft cloud with no requirement for any on premise equipment.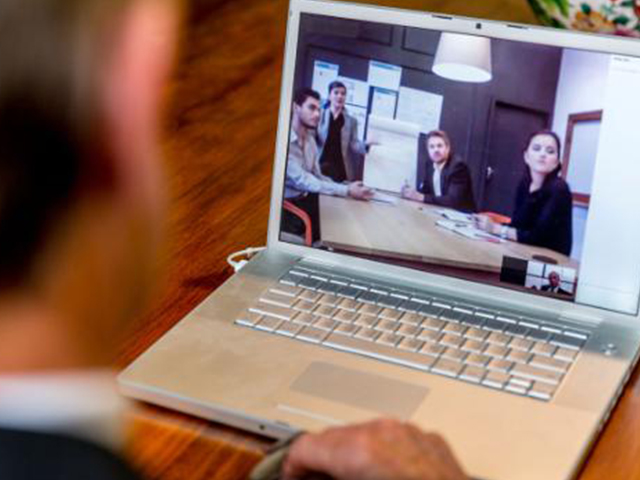 "It goes beyond just voice," says Telstra's GM Applications and Collaboration, Joel Dane. "Teams ultimately get one smooth collaboration experience because you're able to layer more capabilities on top of enterprise calling: multi-video, screen-sharing, document sharing, co-editing. You can even carry this experience across into meeting rooms with interactive smartboards and screens."
Leon Wright Senior Product Manager, Microsoft Australia says that Microsoft designed the system keeping this consistency in mind. "This extends from the Office 365 administration portal incorporating voice services, to assigning Telstra Calling plans natively from within one management platform in the Microsoft cloud voice services are no longer bespoke within a separate environment and are now fully integrated into the Office 365 application stack, freeing up resources to focus in other areas." he says. 
To help make collaboration even easier, the Microsoft Teams client is unified across devices whether this be an iOS or Android device all the way to a Microsoft Surface Hub, providing one common and predictable user experience including PSTN voice calls.
"It really allows you to co-develop in an agile way," Dane says. "Telstra Calling for Office 365 plugs in the enterprise calling capability. Without it, you're missing a really key building block for employee productivity." 
On the move
The way people work together today is fundamentally changing. As more workers find themselves out and about beyond the office walls, they need mobile tools and a collaboration experience that moves with them. 
Telstra Calling for Office 365 centres on workforce mobilisation – a necessity for businesses today. "The solution is ideally suited to knowledge workers with a disperse set of employees" says Dane. "This includes people who work remotely or from the road. They need be able to co-collaborate from different geolocations including global."
"This means you always have your voice services across a wide geographical footprint," Wright adds. "Your number follows you from your computer, to your phone, to your iPad – across compatible devices. Your extension is always the same so your contacts know it's you and can get a hold of you if they need to. Mobile workers are now freer than ever." 
For businesses, mobility also means you attract the best people and empower them to perform at their best. "It delivers the ability to allow flexible working, and helps with talent retention because people are always happier in an environment where the tools are working for them," says Dane.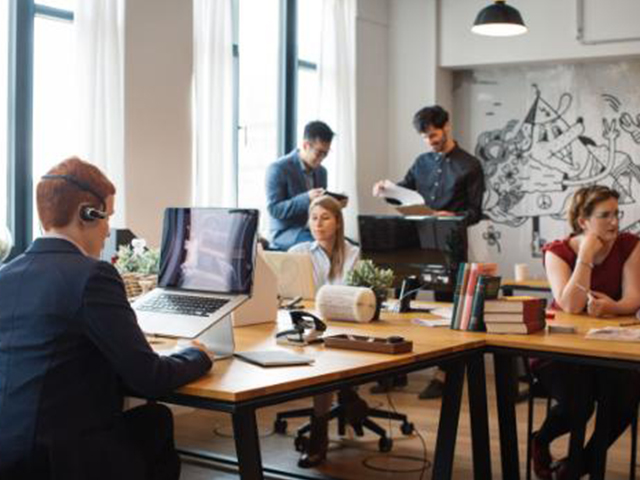 Meet in the cloud
There's no better time to start shifting voice collaboration to the cloud. The potential benefits are clear – scalability, cost efficiency and speed to innovation.
"The beauty of a turnkey cloud solution is that you can manage your users directly and remove all the complexity of deploying and managing infrastructure," Dane says. "Employers can also access constant updates to the solution stack to continue enhancing the user experience. It can scale up and down according to business requirements, so your new users can be productive as quickly as possible." 
"If I hired you tomorrow, I could set you up with all the right tools and within an hour you could be collaborating and making phone calls. Without the cloud, this whole process becomes a lot more complex and expensive." Stop managing large stacks of infrastructure in-house and free up IT teams to deliver more value to your business. 
Cloud collaboration also removes the barriers of access. Deliver access to apps and services in near real time to your people at the touch of a button. All they need is a compatible device connected to the Microsoft cloud. 
The other benefit of a cloud-based solution is the security. The voice capability inherits the Microsoft security solution under the same compliance standards, making security around the operating environment much more robust and integrated. 
Planning ahead 
"The biggest barrier to entry are businesses not investing upfront and planning ahead," Dane explains. "It's crucial you have clearly defined success blueprint with your people at the core. This means defining what success looks like for you and how to get there – whether it's a phased approach or creating champions in your organisation." 
"The underlying fabric must be rock solid to get the best experience," Wright says. "Customers need to spend time understanding what their current environment looks like, where they want to go and the components they'll need to get there."
Wright recommends investing in professional consultancy services to achieve your version of a best possible outcome. "There's a whole demographic of users with different needs, and you've got to ensure that you're catering to all of them," he said. Planning the migration, adoption and piloting within your organisation helps you achieve the ultimate goal – technology that becomes an intrinsic part of your workforce culture. 
Making it easy
To help businesses successfully reach these goals, Telstra has worked with Microsoft to develop a range of standardised service packages. These packages can help you plan for a successful migration, as well as to get the most out of your solutions. 
"Professional and managed services are a core wraparound that you use to create the best possible collaboration experience," says Dane. Businesses should consider what a successful future workplace for them looks like, so Telstra can work with them to design tailored packages that help address problem opportunities. 
Additionally, all customers receive a certain amount of consulting spends per year, giving insights into how the services are working so that they can report back to their business and address any issues that may have arisen. 
"For customers that already have a significant investment in Office 365, it's a logical step to want to integrate enterprise calling and create a modern collaboration experience," Dane says.
"There's a big difference between needing to pick up a desk phone to make a call, versus being able to do it and more so in your social collaboration tools," Dane says. "The ultimate goal is your users don't even think about the technology that is there – it just becomes so inherently part of what they do every day."