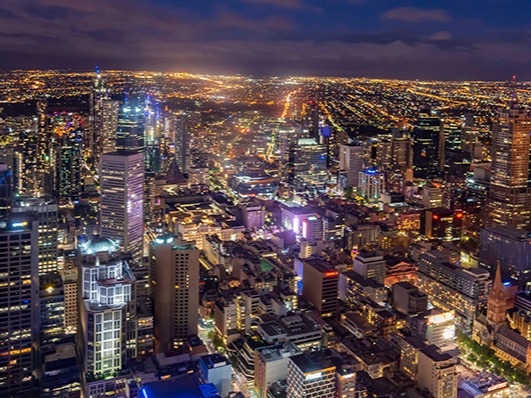 Make the network your competitive advantage
Empower your business' agility and adapt to changing demands with Telstra Programmable Network, the industry's first globally connected on demand networking platform.
Technology such as cloud and IoT is powering transformation around the world. Unlocking the full potential of those services requires an agile network to match. With Telstra Programmable Network, you can enjoy secure, flexible and on demand connectivity to virtual network services around the globe with automatic provisioning in minutes. All through one self-service, software-defined networking platform.
Automated connectivity and Global Exchange
Browse the TPN Global Exchange to add your network building blocks by choosing clouds, data centres and services from an ecosystem of 170+ cloud service providers and 35+ enabled data centres. Enjoy automated connectivity to AWS, Azure, Google and Oracle.
Select from a marketplace of virtual network functions (VNFs) vFirewalls and vRouters from leading vendors. Bring your own licence or choose Telstra VNFs, such as Telstra Cloud Router and Gateway Protection, which come with licences included.
Fast, customisable networks
Use the platform canvas to design and deploy your modular solutions, with layer 2 Ethernet connections and VNFs provisioned in under ten minutes and flexible commercials.
Telstra Programmable network provides advantages over traditional networks
Creating your own modular network
One platform with endless possibilities
Create the network you want. Choose from modular capabilities and self-provision your choice of network capacity, services and applications.
Responding to needs faster
Respond faster
Provision in minutes not months so you can adapt to changing business and market demands.
Connecting to anywhere on the globe
Reach global markets
Connect to new customers in more places with ease and speed. We have already laid the infrastructure so you don't have to.
See performance in your private connections
Accelerate your application performance
Dynamic access to secure private connections helps to improve end-user experiences.
Select payments for the services you use
Pay only for the services and functionality you need
Virtualise your network services, reduce capital expenses and move away from rigid contracts.
Click to access a self-serve SDN platform for network control at your fingertips
Order services and provision them automatically on Telstra Programmable Network, leveraging the latest in SDN and network function virtualisation technology.
Choose the services you want - add exchange connections from the Global Exchange and virtual network functions from the Marketplace
Access an ecosystem of clouds, data centres and partner services around the world with more than 35 global Programmable Points of Presence (POPs), directly integrated with over 2000 Telstra IPVPN POPs in 200 countries and territories.
Connect your services – use the platform canvas to design and deploy your modular solutions
Provision layer 2 Ethernet connections and VNFs in under ten minutes. Select your bandwidth on demand with unlimited data transfer from 1mbps to 10 Gbps and flexible commercials as short as one hour.
Try our interactive Telstra Programmable Network Pricing Calculator for a cost estimate for your service.
Try now
Free Telstra Programmable Network account sign-up. Pay when you begin building your solution.
24/7 support from the Telstra Programmable Network Operation Centre.
Free 1 hour complimentary concierge welcome tour for every new customer.
Bring-Your-Own Licence VNF from approved vendors on the TPN Marketplace or choose a Telstra VNF which includes the licence.
More about Telstra Programmable Network
Discover a software-defined network that will adapt with you in real time, offer a new level of control and flexibility, and evolve to suit your business.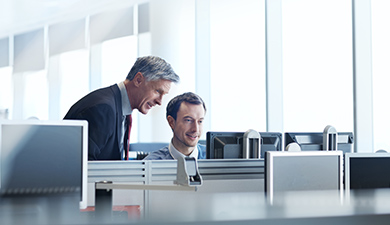 Telstra Programmable Network tutorials
Watch our tutorial videos to learn how to build key use cases.
Case studies
Here are some of our customers enjoying on demand connectivity with Telstra Programmable Network.
Use cases
With Telstra Programmable Network you can build modular solutions and create the network you want. Here are just some of the ways our customers have used Telstra Programmable Network.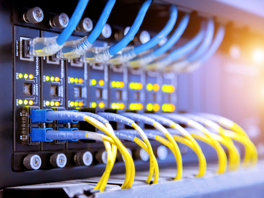 Cloud connectivity
Create direct private connections to public clouds such as AWS, Azure, Oracle and Google Cloud, and access many more. Use Telstra Cloud Router to dynamically change routes between your cloud services.
Learn more about Cloud Router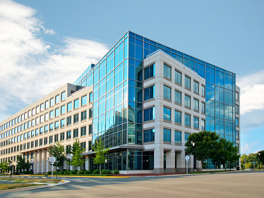 Data centre interconnect
Connect on demand to a global network of enabled data centres. Get the stability, capacity and efficiency of layer 2 Ethernet connectivity with the flexibility of on demand SDN technology.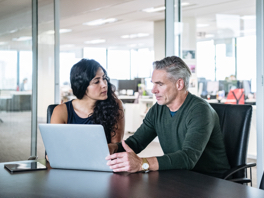 Secure internet access
Connect securely to the internet from your WAN service in near real-time and with unlimited internet. Use virtual network functions (VNFs) such as virtual routers and firewalls to secure your traffic to the internet.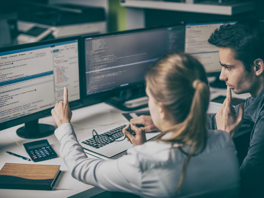 Developer APIs
See our Telstra Programmable Network APIs. You can use these to program your business systems and applications to integrate with ours.
Visit the developer hub
The carrier continues to focus on building networks of the future through various software-defined initiatives, including virtualizing its core and implementing a programmable network fabric, facilitating increased flexibility and operational agility in serving customers in Australian and international markets.

IDC MarketScape: Asia/Pacific Next-Generation Telcos: Telecom Services 2018 Vendor Assessment, Doc # AP43860618, May 2018

"Telstra has become the first telco to interconnect its flagship software-defined platform, Telstra Programmable Networks (TPN) directly to the Equinix Cloud Exchange (ECX) and expose clouds services to a TPN GUI… few operators, perhaps a handful, have built their own SD-platform from the core, embraced a lot of open source and gone down the path of building own 'IP' and lines of code."

Global Data, September 2018

"TPN has enabled us to improve our business continuity, save millions of Yen in hardware costs, and given us the platform for further digitisation. Our network engineers think it's the coolest thing they have seen in years!"

Marc Arkinstall, IT Manager, Mannatech Japan
Leading innovation
Telstra Programmable Network is the industry's first globally connected on demand networking platform, developed in-house using an agile DevOps model. We are continuing to build capabilities that power your competitive advantage, including a $3b commitment to digitise our network services and collaborating to build OpenKilda, a new opensource SDN controller.
Speaking to a business expert
Expertise to match your business needs
Draw on the experience of our global experts and business partners who understand the importance of your network and can help you design, build and manage complete integrated solutions, whatever your requirements.
Extensive, fast and reliable network
You can access more than 2,000 PoPs and connectivity in more than 200 countries and territories globally, on a network consistently ranked amongst Asia's most peered IP networks by Dyn's Internet Intelligence.
Things you need to know
*Gartner Critical Capabilities for Network Services, Asia Pacific, High Performance Networks 2018, Low Latency and High Capacity Networks 2014-2017