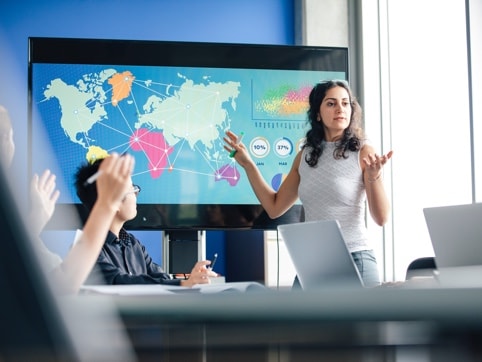 Extend and empower teamwork
Simply and effectively boost your teams' productivity using Cisco Webex Hybrid Services to easily message, meet, call, whiteboard, create and share content. Cisco Webex Hybrid Services integrates Webex Teams, Webex Meetings and Hosted Collaboration Solution from Telstra so there's no need to switch applications or devices and you get the convenience of one number across all compatible Cisco phones and video devices.
Cisco Webex Hybrid Services offers an even better end user experience while ensuring administrators benefit from greater visibility and control.
Spark a culture of collaboration by enabling functions like simultaneous ring, mobile audio and video calling, instant desktop sharing, and unified call history.
Hybrid Identity Management Service
Protect your teams while keeping and managing your own access keys on-site with a secure Single Sign-On for Cisco Webex Teams and Active Directory Federation Services.
Integrate your on-site Microsoft Exchange, Office 365 or Google Calendar with Cisco Webex Teams. You can also schedule and join meetings quickly and easily via a calendar app.
Webex Teams Micro Services
Cisco Webex Teams enables access to a range of secure Micro Services such as encryption key management, message indexing services for search functions, e-discovery services, signaling services for Webex Teams apps, Webex devices and API functions.
Stay connected with your contacts simply and easily by integrating Microsoft Active Directory with Cisco Webex Teams. Contacts are always current with automatic syncing between Active Directory and Cisco Webex Teams.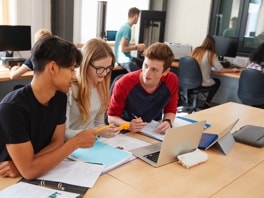 Empower staff
Empower your staff to collaborate, meet, message, call, whiteboard, create and share from one app, and show your users' meetings across desktop, mobile, and endpoints.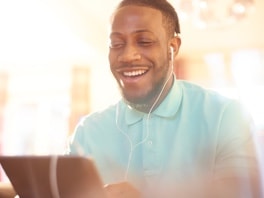 Stay in contact, simply
Make it easy to stay in touch with one number, simultaneous ring, and integration with call queues.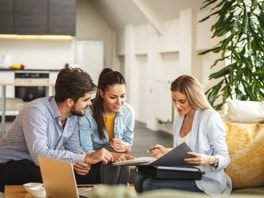 Enhance collaboration
Work together for better results, intuitive connectivity and improved meetings by instantly sharing your desktop with other Cisco Webex Teams users with one click.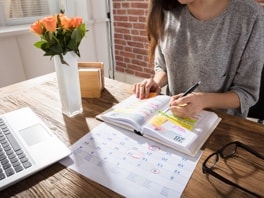 Easy scheduling
Integrate the solution with existing calendar and contact applications to schedule meetings with ease.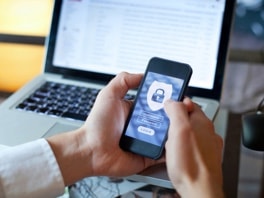 Better, more secure management
Keep control by giving administrators more control over a dispersed workforce while securing your business with Single Sign-On for Cisco Webex Teams and Active Directory Federation.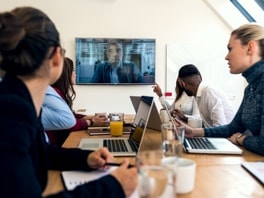 Integrating our Cisco Hosted Collaboration Solution suite with Cisco Webex Teams
Cisco Webex Hybrid services deliver enhanced functionality to the collaboration application, and a rich end-user experience.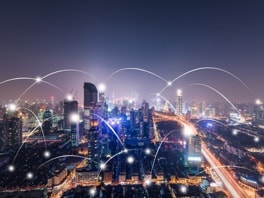 Global reach
Undperpinned by Telstra's global IP and SIP networks, functionality is natively integrated for a consistent, high-quality experience every time.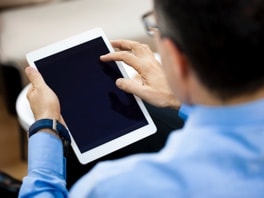 Complete, integrated experiences across features
Users enjoy more seamless experiences across presence, instant and persistent messaging, as well as sharing, calling, video conferencing and advanced meetings.
Selection of hand-picked applications
We've done the hard work and selected applications from world-leading providers, so you can simplify business operations and create new opportunities to help your business grow.
Design and implementation expertise
Our national partner network can work with you throughout your app design and implementation journey, so you can get the ideal solution that meets your business needs
Let us co-create your mobility solution
Telstra designs, supplies and supports your solution in partnership with you, from end-to-end. We invest in the management of your touchpoints, so you don't have to.