Transport and Logistics Solutions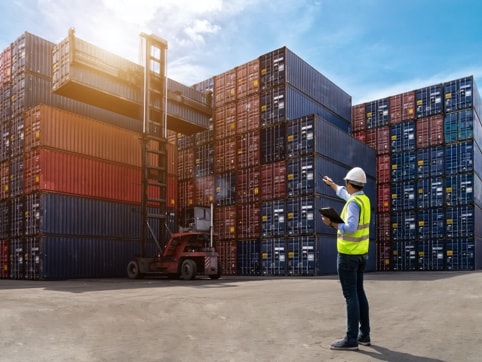 Telstra supporting enterprise transformation at scale
The world's supply chains keep global business and economies running. From warehousing and packaging to service and delivery, transport and logistics organisations are not only looking to drive efficiency and productivity, but also to innovate.
As digital transformation paves a new era in safety and efficiency for the transport and logistics sectors, Telstra is here to provide the networks, services and professional support that will connect you to success.
Explore Telstra's Transport and Logistics solutions
Asia's largest and most diverse subsea network
Connect to new opportunities around the world with a subsea cable network that reaches almost 400,000 kilometres – enough to circle the world almost 10 times. You can access more than 2,000 PoPs and connectivity in more than 200 countries and territories globally.
Control over your connection to key marketplaces
Reroute, control, and manage your network to offer simple scalability, route options to manage risk, and direct connectivity to capture efficiencies across the globe.
Security designed to your needs
Our experts work with you to design a security solution that detects and responds to threats, keeping your business secure.
Telstra's expert teams co-create your solution
Telstra designs, supplies and supports your solution in partnership with you, from end-to-end.