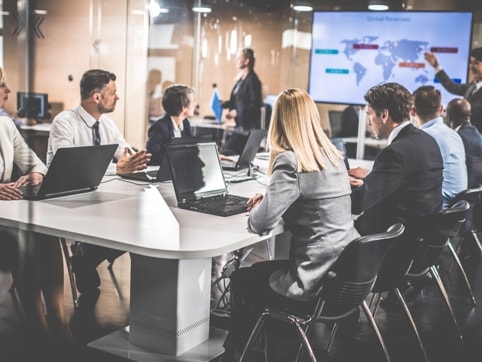 Reduce complexity with Telstra Virtual Private Networks (VPN)
Connect your business sites simply and cost-effectively with Telstra's Virtual Private Networks. A truly global solution, our highly scalable networks allow you to reach into almost every corner the world and meet your changing business requirements to increase returns from your initial investment.
Our network is fully capable of supporting voice and video communications, as well as other prioritised data, to open up a new world of opportunities with agile, secure solutions.
Explore Telstra's Virtual Private Networks solutions
IPVPN
Internet Protocol VPN (IPVPN) is a simple, cost-effective and truly global network solution that supports voice, video, and other prioritised data.
More about IPVPN
EVPN
Our Ethernet VPN (EVPN) services deliver highly resilient network connections geographically dispersed sites on the same type of equipment in your LAN.
More about Ethernet VPN
Extensive, fast and reliable network
Connect to new opportunities around the world with a subsea cable network that reaches more than 400,00km—enough to circle the world almost 10 times. You can access more than 2,000 PoPs and connectivity in more than 200 countries and territories globally, on a network consistently ranked amongst Asia's most peered IP networks by Dyn's Internet Intelligence.
Technology investment to lead innovation
Benefit from our ongoing strategic investment in our networks and technology, which has seen us integrate SDN capabilities throughout our global network.
Expertise to match your business needs
Draw on the experience of our global experts and business partners who understand the importance of your network and can help you design, build and manage complete integrated solutions, whatever your requirements.
Our best-of-breed approach
Working with us means you also benefit from our established relationships with leading global technology providers and strong support by local channels and partners.